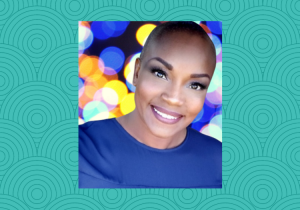 "I have space to grow and that was the goal."
When Cheryl and I first met, she was a PMF alumna in OPM's training and executive development group and I had not yet retired from Education. The next time she hit my radar, she was in the beginning stages of the transformation she has now documented in the video below. It's important for numerous reasons and is broadly applicable across sectors.
Cheryl also contributed a chapter and video to the 2021 Senior Fellows and Friends ebook, Permission to Practice: Public Service Boundary Spanning.