Play With a Purpose
You don't have to hide out and play small around here.  -Charlie Gilkey
The small work hard to serve themselves in a big way. The big work hard to serve the world in a small way.  -Simon Sinek
Senior Fellows and Friends is for dedicated achievers who never stop learning, who are discovering new ways to experience work as craft and flow.  Here are the current levels of play: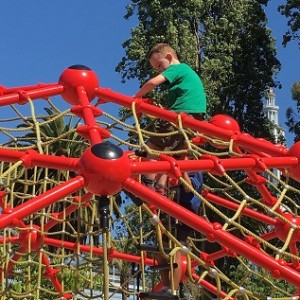 Interact with site content and connect with its originators.
Participate in SFF events and develop new professional relationships.
Create original content that helps, adding a new dimension to your reputation.
Each level takes more energy and moves us farther beyond the comfort zone so we can grow. This network historically has been composed of people who work in or with large federal government agencies. If you work in a bureaucracy and want to make a difference, we want you. SFF is apolitical.  We're not interested in fighting; we're interested in finding – people who are prioritizing relationship, adaptability,  and collaboration to get better results for the people from wherever they happen to be. Could that be you?
How Senior Fellows and Friends can be valuable to you
Each of our most committed colleagues combines the broad scope of a generalist with deep expertise in one or more areas, such as boundary spanning (Kitty), data analysis reporting and budgeting (John), Presidential Management Fellow hiring and retention (Lora), and change management (Adrian).  The latter have proven ability to create novel conditions that respect and harness others' strengths, encourage individual excellence, and lead to solid organizational outcomes.  As we and other contributors share our thoughts and experience, we hope you will feel encouraged and get involved. We build capacity by activating experienced employees who are stalled and helping newer employees become pathfinders more quickly.